S$105
CNC MACHINED ROSEGOLD PLATED 316L STAINLESS STEEL BEZEL CASE AND BRACELET FOR CASIO G-SHOCK DW5610, G 5600E, GW-M5610, GW-M5600, GLX-5600, GLS-5600, GW-M5630, GW-S5600, DW-D5600(PRICE INCLUDE M0DIFICATION)
Turn yr rubber basic G shock into the high end Steel version GMWB5000D-9 Ready stocks not pre-order! Bezel case and bracelet are forged steel (not cheaper cast steel case). The stainless steel integrated bracelet contributes a major part to how the GMW looks and feels firm and comfy on the wrist. Using latest CNC machine to produce fine edges and precision cut. New design Deployment Clasp, a pretty simple folding claps that locks firmly in place and feels secure to hold up to the beefy watch.  Light grind finishing to product high polished surfaces. Full 14KRosegold plated solid 316L Stainless Steel Bezel Case and Bracelet with deployment clasp. Prefect fit for Casio G-shock: - DW 5610 - G 5600E - G5600CC - GW-M5600 - GW-S5600 - GW-M5610 - GLX-5600 - GLS-5600 - GW-M5630 - GW-S5600 - DW-D5600 Comes completed with box, tools, springbars, screen protector and mounting screws Total Length: Fits wrist circumference 90mm to 200mm Adjustable Length: ALL LINKS ARE REMOVAL. You can adjust the length of the strap by removing the springbars. *WATCH IS NOT INCLUDED! Easy DIY to install with tool provided Or free modification service provided
Ask your seller for delivery. Stay safe at home.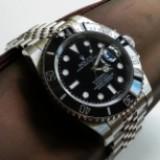 Listed by uhrband
Very Responsive
Verified
Check seller profile
Reviews for uhrband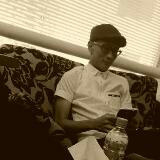 Awesome seller with awesome product. Totally refreshed my 12-year old Todd Jordan limited edition DW-5600. Money spent can buy almost a new watch but it's definitely worth every dollar spent on the replacement set! Thanks again!