S$2,000
Manager, supervisor, cashier, sales assistant
Full time, Part time worker required. Kindly contact me for more information.
Ask your seller for delivery. Stay safe at home.
Salary
Additional Incentives
Part time salary up to $9 per hour.
Candidate Requirement
Status
Singaporean and PR may apply Listed by seanseah036
Very Responsive
Verified
Check seller profile
Reviews for seanseah036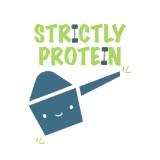 Good buyer to deal with. Sincere and responsive. Pleasant transaction! Will deal again!