S$1.50
Rooted Herb Cuttings : Sweet Basil, Chocolate Mint, Grapefruit Mint, Peppermint
Newly rooted (on 7 Sep) herb cuttings for sale! 1. Sweet basil 2. Chocolate mint 3. Grapefruit mint 4. Peppermint Each cutting is $1.50. 4 cuttings for $5.50 and each additional cutting is $1.30 each. Parent plants and cuttings are all grown & rooted via hydroponics and maintained with love. Also open to trade for other rooted cuttings. Do pm me to discuss. Pick up only at Flora Dr (East) or Bishan St 23. Start you herb garden now! Thanks for looking!
Ask your seller for delivery. Stay safe at home.
Listed by pebbles_c
Not Responsive
Verified
Check seller profile
Reviews for pebbles_c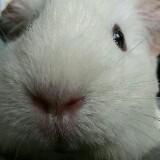 friendly and easy going :D thanks for coming all the way here to collect the plants.